Here are some pictures of our lovely showroom.
We have attempted to put as much on display as possible, as we know it can be difficult to choose something without seeing it first.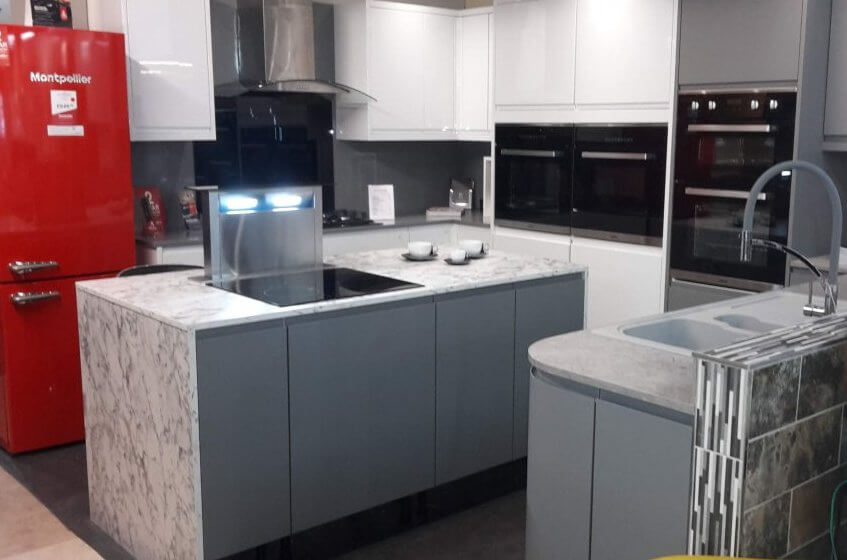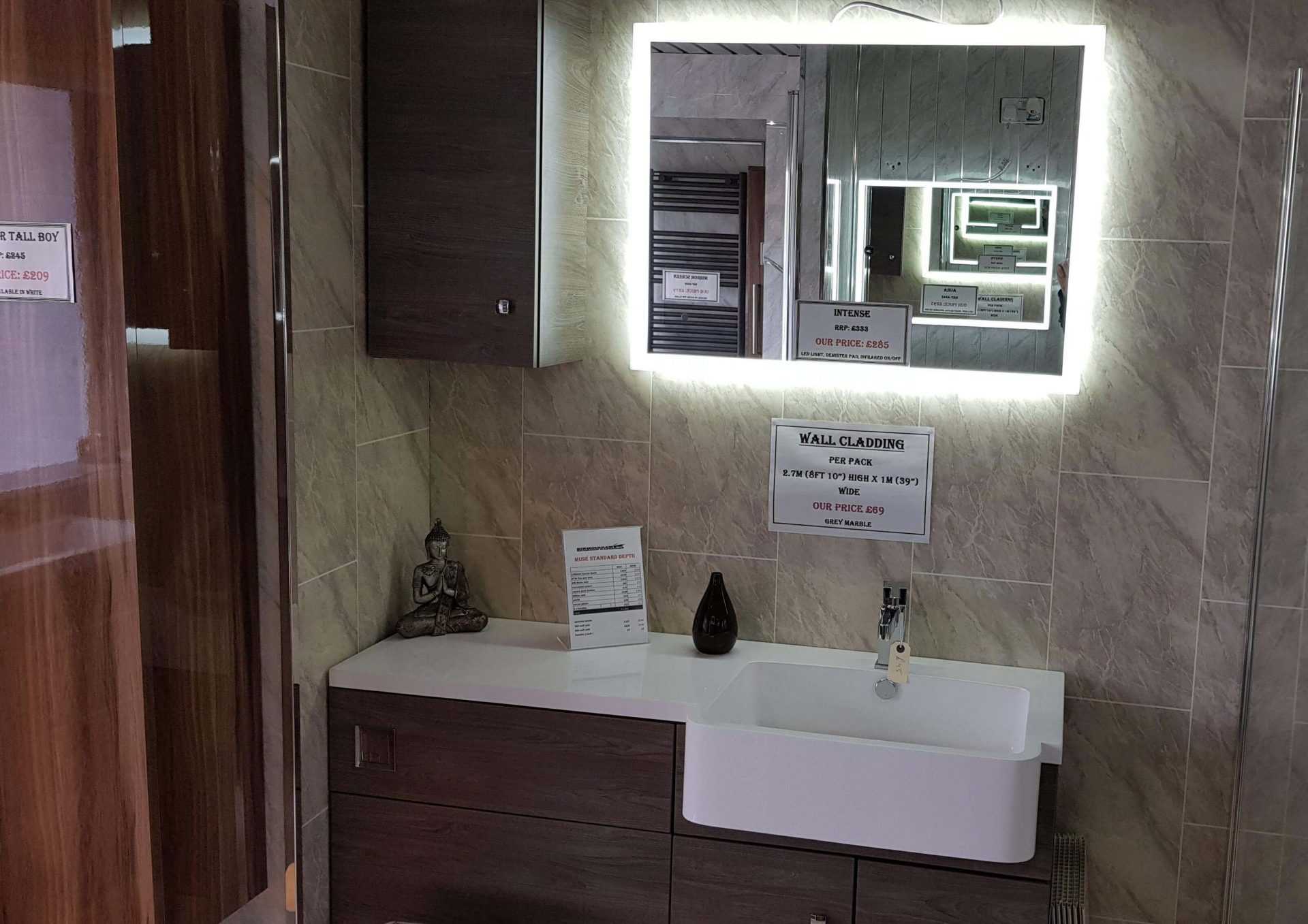 Our Showroom is full of amazing displays, vanity units in a range of sizes, whether it's for a cloakroom or a large bathroom, combination units in a range of styles and sizes, with a massive range of styles in taps, both mixers and pairs, shower enclosures with pivot, bi-fold, sliding and even no doors, cabinets and mirrors ranging from 400mm to 900mm, toilets in all shapes and sizes, kitchens for a variety of budgets, our BRAND NEW bedroom display and our walls are covered in a range of cladding, tiles and boards which are all for sale from our shop, enabling you to see exactly what it will be like after fitting.
We have a massive range of tiles available, as we work with a local tile showroom under the name CTD. We are able to get any of their tiles at a discounted price, due to our close relationship, which enables you to get all of your bathroom products in one place, saving you the time and hassle of dealing with many different suppliers and places. Our tile range is extensive, but our showroom samples are limited, so if you're unable to spot one you like in-store then you can always check out the CTD website or visit their local showroom and we can order those directly from them. We do both porcelain and ceramic in a massive range of shapes, sizes and styles to suit any bathroom.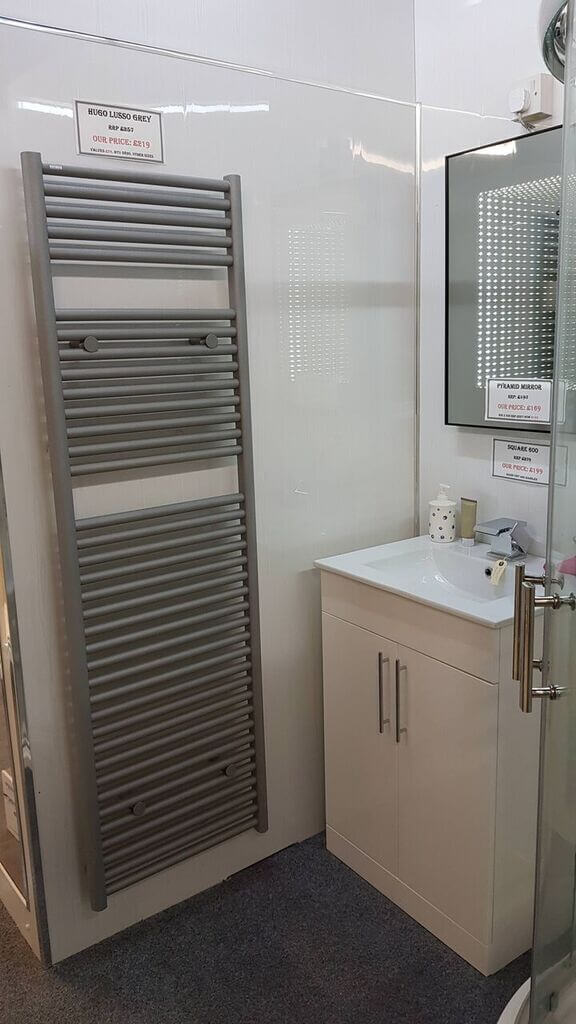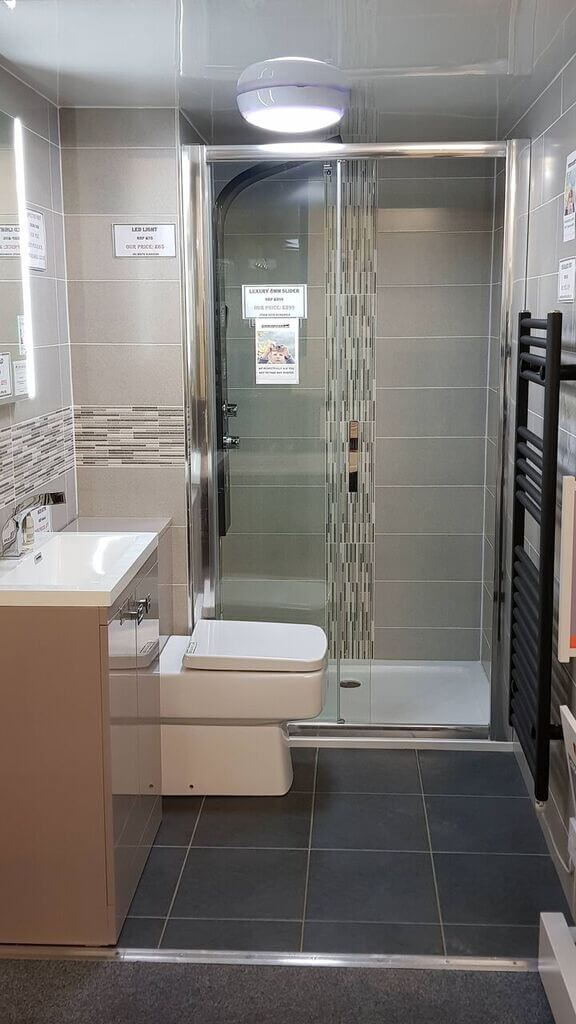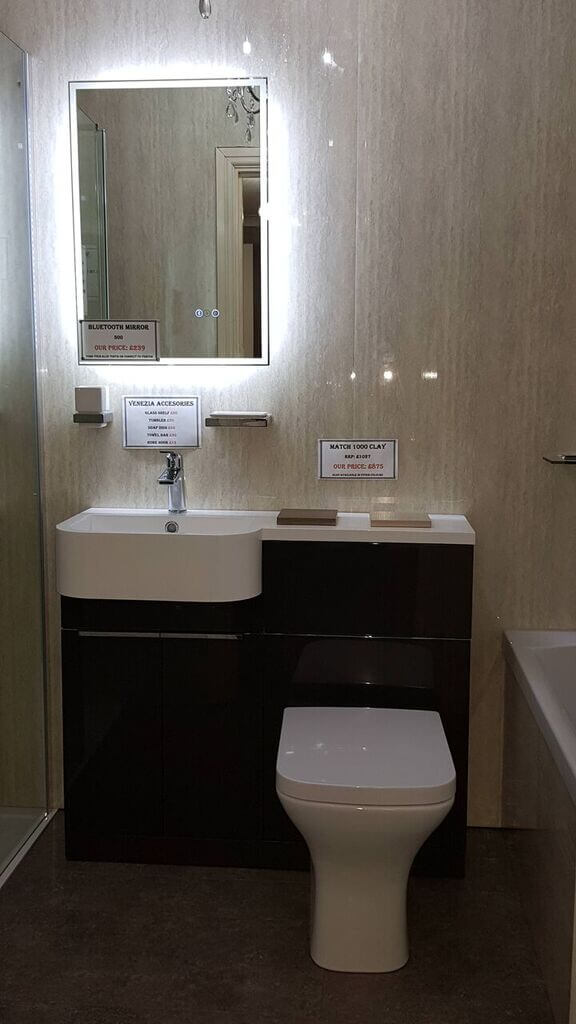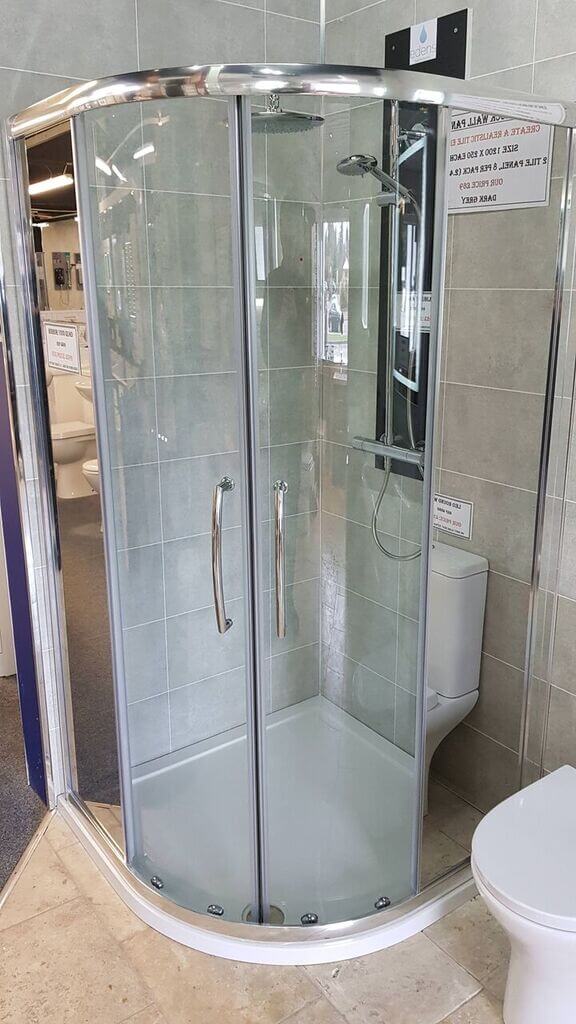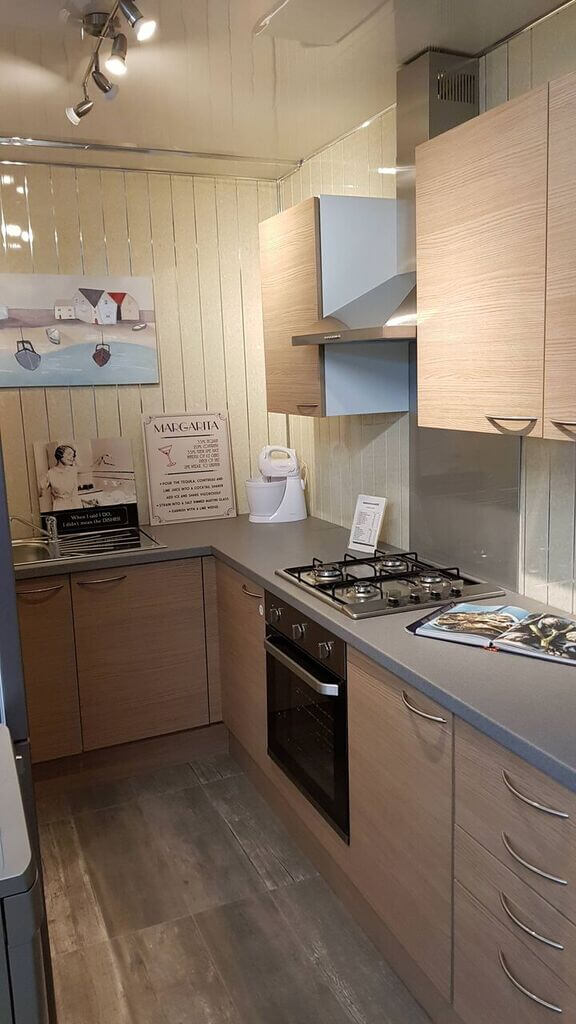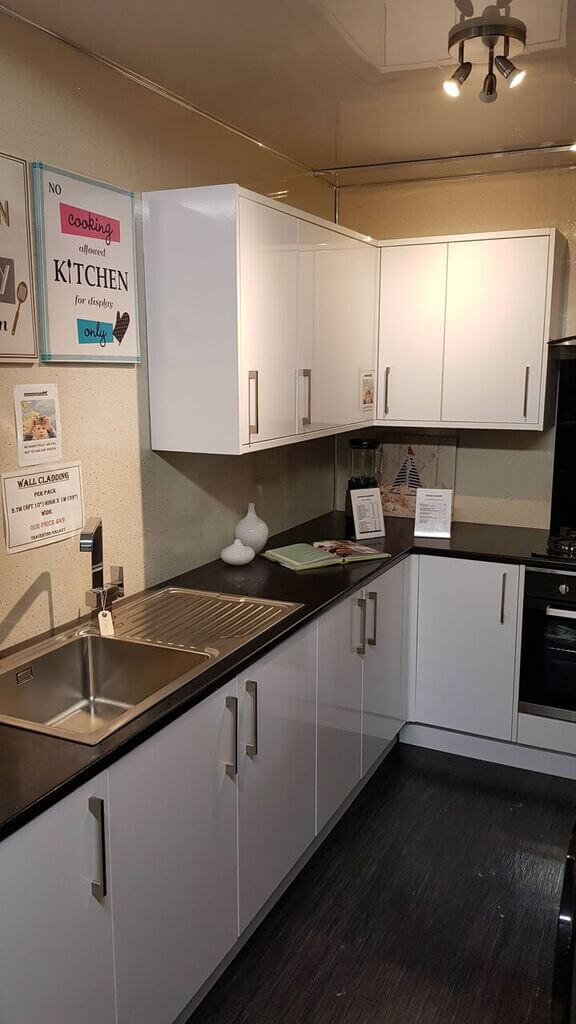 Like what you see? Well we have much more!
Visit us today and see over THIRTY 
stunning bathroom set-ups and
a range of luxurious kitchens on display!