WELCOME TO BIRMINGHAM BATHROOM KITCHEN & BEDROOM SHOWROOMS
WITH OVER 40 DISPLAYS AND THOUSANDS OF PRODUCTS, YOU'LL STRUGGLE TO FIND ANYONE BETTER FOR YOUR BIRMINGHAM BATHROOMS, KITCHENS AND BEDROOMS.
Birmingham Bathroom Kitchen and Bedroom Showrooms has been a family run business since 1990 and has grown tremendously over the recent years. As a result of our continuous expansion, we are able to offer a wide range of products to suit every customer's needs. We pride ourselves on providing you with the highest quality and best service available.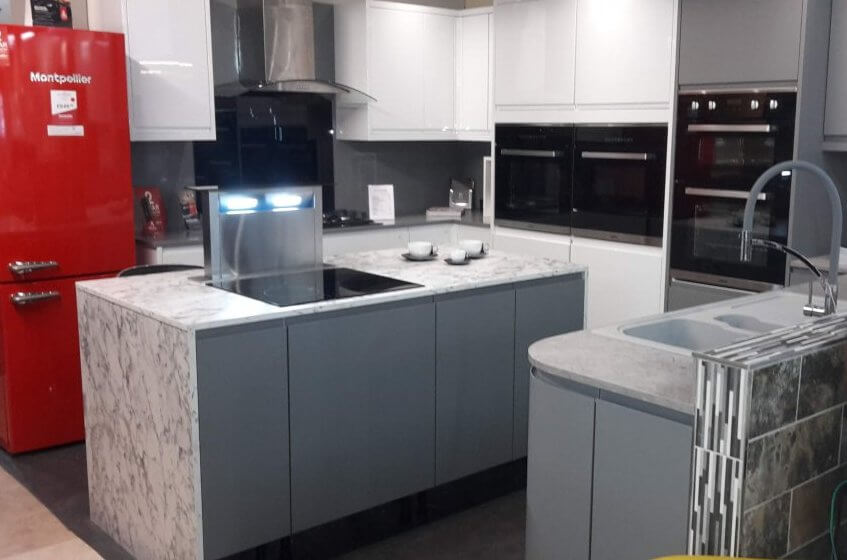 We don't only sell these amazing products, we fit them too! Installation is available on the majority of our products, and a complementary design service is offered on larger jobs. Before we quote, we ask that you visit the showroom and take a look at our products to make sure there's something here for you and then we can book you in for a quote!
Come down to Birmingham Bathroom Kitchen and Bedroom Showrooms today

for all of your Solihull and Birmingham Bathrooms, Kitchens and Bedrooms!
OUR TESTIMONIALS
We have had a lot of great feedback over the years. Here are some that we're especially proud of.